Our Approach
We provide our clients with a true business solution, not just an insurance solution. We differentiate ourselves from other firms by creating a strategy to address a broad range of risk management issues. Our service delivery platform responds to the simplest to the most complex exposures by employing tactical, technical and strategic methods, supported by powerful customized analytic tools. While most brokers typically limit their involvement to coverage placement, we take a proactive approach in managing risk in critical areas of your business through these four steps:
ANALYZE
Discovery and identification of exposures
DESIGN
Plan creation and strategy development
ENGAGE
Implementation of risk management programs
MEASURE
Strategic review, monitoring and evaluation
We deliver results
We believe that your path to success is as individual as your insurance needs. Our clients' success has proven that our 4-Step Process is truly our differentiator.
Increased profits

Improved employee well-being

Safer workplace

Increased productivity

Improved risk profile

Reduced total cost of risk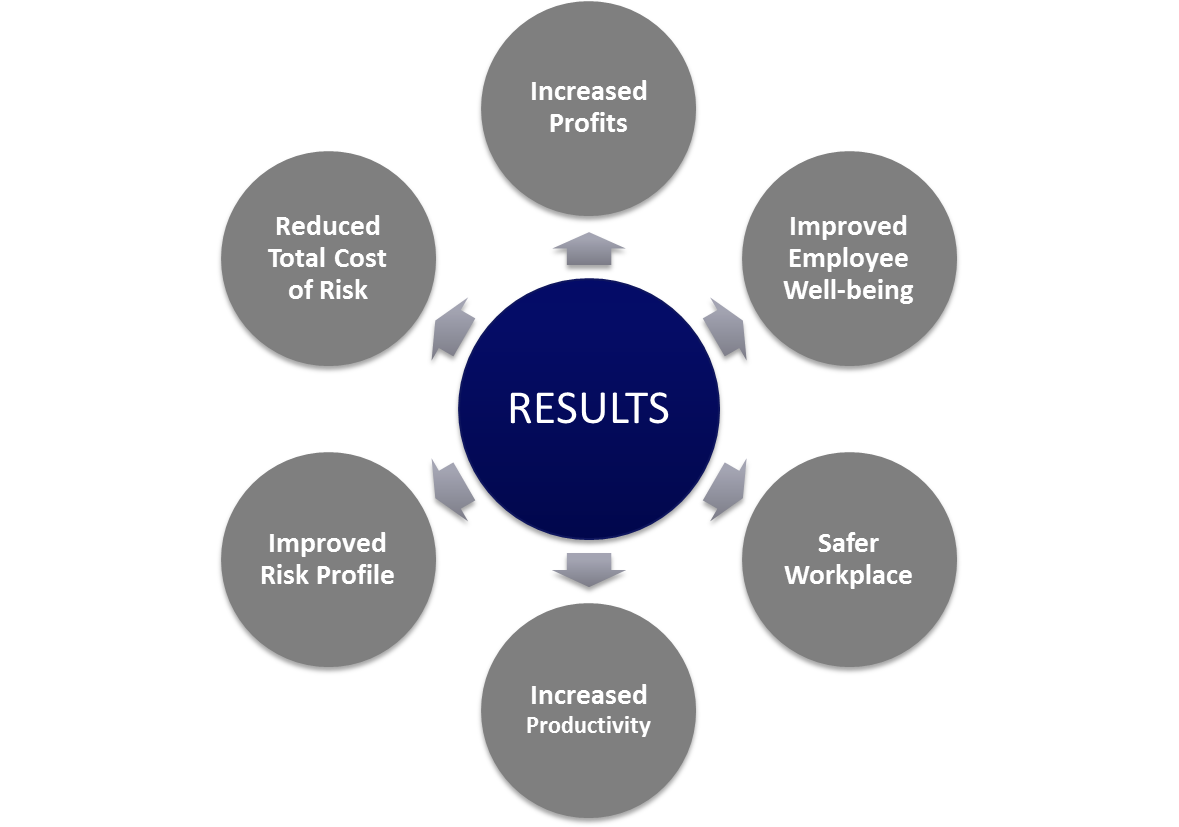 Solutions that support your business goals
We go beyond the ordinary to deliver exceptional client service, meaningful financial impact and fulfillment of our clients' goals and objectives.